Hire Mechanical & Manufacturing Engineers
We support pioneering engineering organisations by recruiting the industry's best engineering talent that will deliver on time and in budget.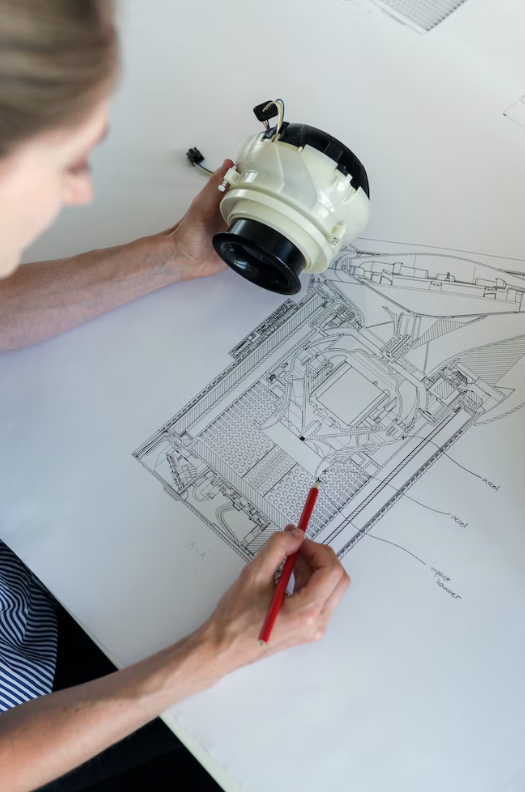 Recruiting Mechanical Engineers across Engineering and Manufacturing.
From developing products allowing us to collaborate more efficiently, transportation offering continued and sustainable mobility, to venturing to places humans are yet to set foot, engineering is a key foundation from which everything can grow and improve.
Mechanical engineers are taking on a more advanced role within their industries. Innovations have never been more advanced and pivotal to the world in which we live. The way things have always been done is no longer good enough, challenges must be met with new techniques, methods and practices.
Today's mechanical engineering talent is full of strong leaders, those who possess excellent attention to detail, can work under pressure and delivery high-quality, product focused solutions. As we have built our own track record and reputation, we have built an understanding that allows us to support.
We know that new ways of collaborating and innovating can speed up product development. It is with this understanding that we are able to support the full life cycle of product delivery, placing engineers from concept, technical specification through to design, testing, manufacturing, product delivery and project management.
Regardless of the size of the company or the project in hand; we can help you to find the right mechanical engineers, with the skills and experience you require. Here are a few reasons why our clients partner with us for their engineering recruitment needs:

They want knowledgeable engineering recruitment specialists that are immersed in and truly understand the market through both industry experience & recruitment expertise
They are seeking to fill engineering roles with niche technical requirements
They want to have the belief that the engineering staff provided by their agency partner will hit the role brief every time
They need to make a key hire but don't have the time to manage an extensive search
They want the dynamism of an agency that can provide immediate contract engineering, whilst delivering a retained permanent recruitment search in the background.
Having produced results efficiently and accurately, I had no hesitation in recommending Chris and Murray McIntosh to other areas of the business
Chris' first-hand experience of working as an engineer and being educated to degree level in mechanical engineering undoubtedly allowed him to understand the requirements of the engineering roles at JCB. This pace of recruitment support is greatly appreciated and allowed the recruitment project to process at speed and with the correct messaging.
This was a critical time for JCB and the need to supply a high volume of quality candidates was pivotal to our project's success. Chris was diligent and focused and was in constant communication with us to ensure the process ran as smoothly as possible. Additionally, he shared a range of relevant market feedback that allowed us to refine and improve our process/search.
Having produced results efficiently and accurately, I had no hesitation in recommending Chris and Murray McIntosh to other areas of the business that were experiencing similar. Chris has continued to support us even though some of the roles we initially briefed him on have been to converted to permanent from contract roles. He has shown real value as a recruitment supplier in being flexible, understanding and delivering in any areas we offer him.
Matthew Round - Principal Systems Engineer at JCB Power Systems
Murray McIntosh were able to provide a range of SC cleared candidates who were well suited technically to the role in a very short time from the brief being given. We had interviewed three candidates and offered one within a few days. They were also able to find a replacement candidate, within 24hrs, for another role in which we had lost a candidate to a different organisation.
Bilfinger - Lead Engineer at Bilfinger
Murray McIntosh were able to guide us through an IR35 determination to ensure it was arcuate & answered questions on areas we were uncertain on whilst providing us with a suitable, highly skilled consultant who was able to deliver the work on time and to the technical standard required by our client.
Kane - Engineering Lead Kane at Kane International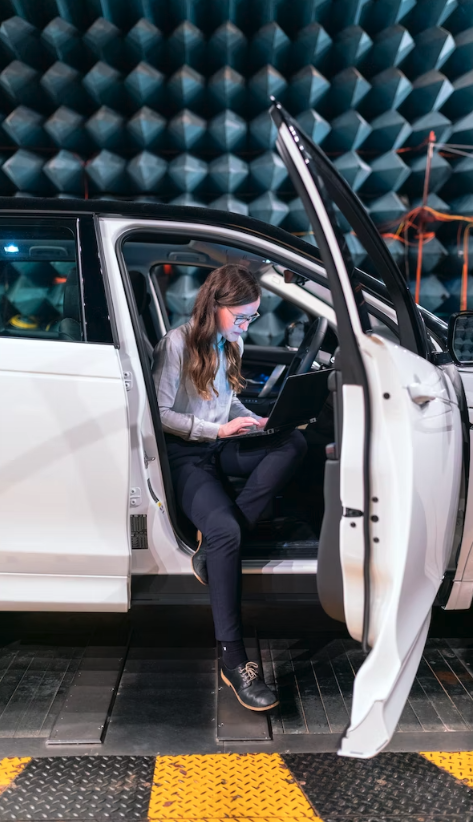 Synectics Case Study

The Challenge
Synectics was seeking a key strategic hire, at their HQ office in Berlin, to continue the build-out of the Technical Authoring team and to deliver a large body of work.
A range of recruitment providers had previously been appointed and, despite months elapsing, failed to provide either a volume or calibre of suitable candidates.
The Solution
We advised synectics that a retained solution would be the best way to achieved a successful appointment. This role posed a range of potential hiring issues that we would need to address and overcome, including:
Location
Length of time the position had been vacant and why
Role scope
Interview process
Salary/Package expectations and offering
Working with our retained methodology, and in partnership with stakeholders, allowed us to provide the levels of time, research and market mapping needed to identify pools of potential candidates and then to proactively head hunt them. Following a significant amount of approaches, we were able to build and relay a picture of the relevant market place and conduct a thorough screening process. From this we were able to provide a shortlist and 4 candidates were selected to undertake a two stage interview process.

We managed the interview scheduling for Synectics and also the feedback aspects and were delighted to be able to make an offer, which was accepted, to the successful candidate.
Our success with this role, led to our appointment in supporting the UK office with a volume based, retained project and the subsequent placements of:
X2 Support Engineer
Projects Coordinator
Senior Solutions Engineer
X4 Software Engineer
Systems Engineer
Technical Author
Testimonial
Murray delivered exactly on their promise of how a retained search would work at a key time for us. They walked us through the process, the benefits, the work they would be doing whilst taking the time to be extremely diligent and meticulous in their attention to detail to enable them to sell the opportunity in the best way. We are delighted with their work and turnaround on this hire, as well as the quality.
Visit Resource Hub
Complimentary Specialisms
Our work across closely linked specialisms has allowed us to build a network and knowledge base that improves our delivery, and has given us insight into strategic and granular delivery.
Hire Embedded Software Engineers
Covering IoT, medical devices, consumer electronics, aviation, defence or marine we understand that embedded software engineering talent is essential for delivering the best quality products & systems in an incredibly competitive industry. We understand the complex nature of this work and the essential role it plays.

Recruit embedded software engineers
Recruit Engineers in Electrical, Controls and Automation
We have detailed understanding of the full project life cycle from system specification, design, development, testing and on-site commissioning having successfully delivered for our clients across a number of sectors in complex, fast changing environments.
Recruit engineers in electrical, controls and automation
Deeper Market Penetration - Retained Solutions
Discover our retainer process and how it can deliver results for your hiring strategy. Finding you the best in the market, not on the market.
Discover our Retainer Process