Industry article
Why the right recruitment partner will help you create a positive candidate experience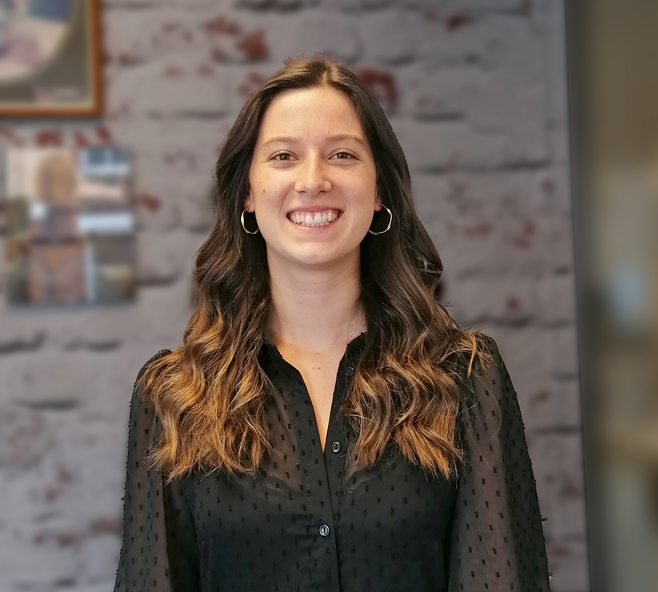 Jade Brar-Haase
Posted on 19 Apr 2023 · 8 mins read
In a candidate-led market, ensuring your recruitment journey is fully optimised has never been more important. This blog explores why firms must ensure they are providing fast, smooth recruitment journeys to the applicants they work with if they are to avoid missing out on key talent.
As we all know, the modern-day hiring market is heavily candidate-driven, with applicants often having multiple roles and potential employers to choose from. Gone are the days of organisations holding the power and all but the most major brands need to accept that the candidate is now in the driver's seat. This means that ensuring your business is providing the optimal hiring experience can make-or-break whether you secure the skills you need to operate effectively and continue to grow.
Recruiting at pace
Statistics from leading job board, CV Library, highlight the importance of the candidate experience in fairly stark terms. According to the organisation's data, speed is of the essence; 61.2% of candidates expect to hear back within three days of applying for a job. They will no longer wait for your business to respond for weeks or potentially even months, meaning firms need to focus on replying quickly and efficiently to any applications they receive for roles. In fact, nearly 11% of applicants expect to hear back from prospective firms within the next 24 hours, which really puts the pressure on companies looking to take on new staff.
Another factor that must be considered is that this doesn't only necessarily impact the role you're currently recruiting for, but potentially also others in the future. People talk, and an organisation that is known for its slow processes and leaving candidates in the dark may end up receiving fewer applications in the future, such is the rapid and transient nature of the current market. Ensuring you are adopting the right technology within your hiring processes is clearly also of fundamental importance as 73.4% of respondents stated that they will abandon a job application if a recruitment platform is slow or difficult to use.
Fewer interviews to secure talent
When it comes to the interview, again, timing is crucial. We live in a fast-paced modern world with access to information at our fingertips, and candidates clearly feel that there is no time to spare on their hiring journey. It's obvious from the data that the vast majority of professionals feel that anything more than a 2-stage interview process is too much, with nearly 50% saying this is the optimum length. Under 10% of respondents feel that three and four plus interviews are acceptable and over a quarter felt that one interview is enough. Again, there's also a minority of candidates, who shouldn't be overlooked, that feel an immediate start and/or a working interview should be on offer, with 12% indicating this is the best approach.
Act fast for positive candidate experience
When interviews have been finalised – you guessed it – speed is key. Three quarters of professionals that have interviewed for roles say they will only wait up to four days before deciding on a job offer, with slower firms potentially risking losing out on key talent to their competitors. More than half of respondents said they would also feel comfortable negotiating the offer they were presented with, highlighting how important it is for firms to benchmark salaries and ensure they're making the right offer from the get go. Perhaps most surprisingly, over 70% of candidates will turn down a job offer if they felt their recruitment journey was sub-optimal, for example if they weren't impressed by the interview stages or if they felt the process had been dragged out longer than necessary.
When firms consider how challenging it is to hire key skills at the moment, particularly in areas impacted by significant skills shortages, it's clear that they can't afford to slip up, and ensuring the hiring process is delivered in a fast, efficient and ultimately candidate-led way, is of critical importance. Information about your organisation is readily available online via your website and other marketing platforms, but while you can largely control that messaging, a good – or more importantly, bad – experience can make or break your recruitment plans. In the era of social media and instant communication word travels fast and businesses that develop a reputation as slow, inefficient or cumbersome hirers will almost certainly note a detrimental impact in the long run. Outside of moving quickly and responding to candidates in a timely manner, hiring teams must also think about factors like how they communicate with potential future employees at all touchpoints and ensure that they provide the right information. This doesn't only benefit your employer brand, but also your corporate one too. A good example of this is Virgin Media. The firm receives around 150,000 applications every year but only hires around 3,500 candidates. In 2015, out of the remaining 146,500 applicants, 7,500 were sufficiently upset with the process that they cancelled their contracts, which led to lost revenue of around $6m that year alone. While not every firm will have such severe repercussions on their bottom line from a negative candidate experience, it's worth keeping this example in mind when speaking to any potential applicants.
If you would like to speak to us about ensuring you are providing an attractive offer to the candidates on your radar when recruiting, then don't hesitate to get in touch.
Call us:
Call us to speak to a member of our team. We are always happy to help.
+1 (646) 786-5060
Find us:
1st Floor, 145 Friar Street, Reading, RG1 1EX
Google Maps