Industry article
Global growth of renewable energy technology and the impact on skills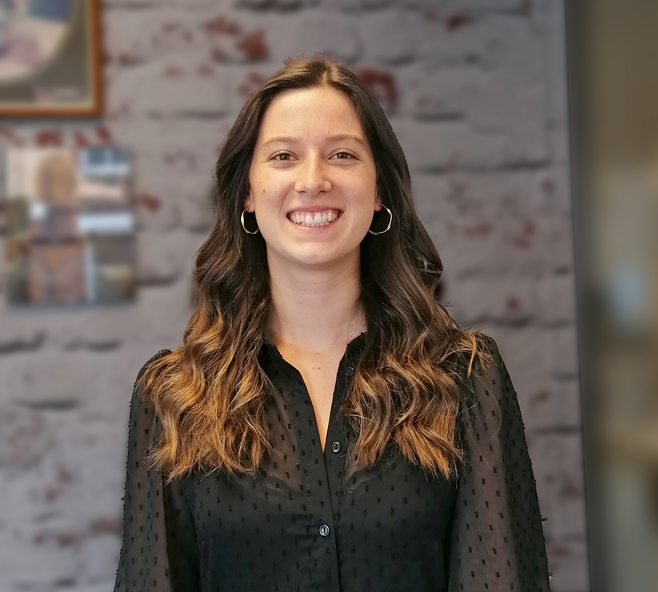 Jade Brar-Haase
Posted on 08 Mar 2023 · 6 mins read
We explore renewable technology growth, Government investment plans and what it means for skills
Renewable energy technology growth has certainly sped up in recent years as the climate crisis has generated colossal interest and concern around the globe. As a result, businesses and individuals in the green tech field are being challenged to meet new climate goals. However, while renewable energy technology, such as solar panels and wind energy is well established in some areas, there is a need for some serious investment in renewable tech overall if it is to continue on its current growth trajectory.
In our latest blog, we take a look at the global growth rate of renewable technologies and what needs to be done to nurture this in years to come, as well as the UK Government's latest investment plans in the sector and a glance at California's recent renewable energy milestone.
Growth of renewable technologies
Despite supply chain challenges brought about as a result of the COVID-19 pandemic, skills shortages and the high costs of raw materials and commodities today, renewable energy capacity is set to increase by over 8% this year and break the 300 GW mark for the first time, according to a report from the International Energy Agency (IEA). Solar is set to make up 60% of this increase while wind will also play a big part, with 2022 offshore wind set to double 2020 capacity.
These figures are certainly encouraging; however, the report warns that without stronger policies, global additions are expected to only remain stable next year compared to this year. IEA Executive Director Fatih Birol explains: "We cannot afford to ignore either today's global energy crisis or the climate crisis, but the good news is that we do not need to choose between them – we can tackle both at the same time."
"A massive surge in investment to accelerate clean energy transitions is the only lasting solution. This kind of investment is rising, but we need a much faster increase to ease the pressure on consumers from high fossil fuel prices, make our energy systems more secure and get the world on track to reach our climate goals."
UK Government investment: Biomass
Encouragingly, the requirement for a surge in renewable investment looks to have been recognised by the UK Government. At the beginning of August 2022, innovative biomass projects across the UK were awarded £37 million in funding, with the Government driving forward its plan to scale up domestic renewable energy.
For those who may not already know, biomass is a sustainable plant material that can be used to produce biofuels and sustainable aviation fuels or to create chemicals for household cleaning products and bio-plastics. Its ability to deliver at scale has already been proven, generating 12.6% of total UK electricity in 2020, and it has become an important part of the Government's plans to generate more home-grown power and strengthen Britain's energy security.
Increasing the growth of elephant grass (miscanthus), farming seaweed off the North Yorkshire coast, and increasing the harvesting capacity for willow are among 12 projects receiving a share of £32 million funding. £5 million of investment to help develop innovative technologies to produce hydrogen (a clean fuel that emits only water vapour when combusted) from sustainable biomass and waste was also announced.
Energy Minister, Greg Hands, commented: "Accelerating home-grown renewables like biomass is a key part of ending our dependency on expensive and volatile fossil fuels. This £37 million of government investment will support innovation across the UK, boosting jobs whilst ensuring greater energy security for years to come."
The UK Government, alongside the independent Climate Change Committee, believe that biomass is set to form an important part of the country's future renewable energy mix, which will be vital for bolstering the UK's energy sector and moving away from our damaging use of fossil fuels.
California hits 100% renewable energy
Further afield, California made history in the quest for clean energy, producing enough renewable electricity to meet 103% of consumer demand in May this year. While this is certainly an indication of the remarkable progress that renewable energy has made, this doesn't mean fossil fuels are out of the picture for California. Even as the record was broken, natural gas power plants were still running.
Arne Olsen, senior partner at Energy + Environmental Economics added: "Their role is not going to go away until we have a substitute for the service that natural gas generation provides. The good news is that you can get an awful long way just by adding wind and solar and batteries to our current grid."
With California reaching a renewable energy milestone, we conducted a poll to find out what's stopping others from reaching similar targets. Perhaps usurpingly, 14% of respondents voted for 'lack of funding' as the main reason, however, the outstanding majority (71%) admitted that renewable energy was just not a top priority. While this may be so, a likely reason that renewable energy has been put on the back burner is the ever-growing tech skills gap.
With tech developments in renewable energy constantly evolving, the skills required of professionals do too. Consequently, the global skills deficit has led to many businesses simply not being able to reach their renewable energy targets.
In years to come, it's expected that businesses will have to work on their renewable energy technologies to hit expected renewable energy goals. However, this can only be done if employers can successfully compete with other sectors to attract in-demand tech-savvy professionals.
Working across the UK and USA for engineering clients and trade association, such as Energy UK and Solar Energy, our team are best placed to support the hiring needs of renewable energy tech personnel.
Call us:
Call us to speak to a member of our team. We are always happy to help.
01184 380 180
Find us:
1st Floor, 145 Friar Street, Reading, RG1 1EX
Google Maps