Industry article
Green engineering skills in demand due to project growth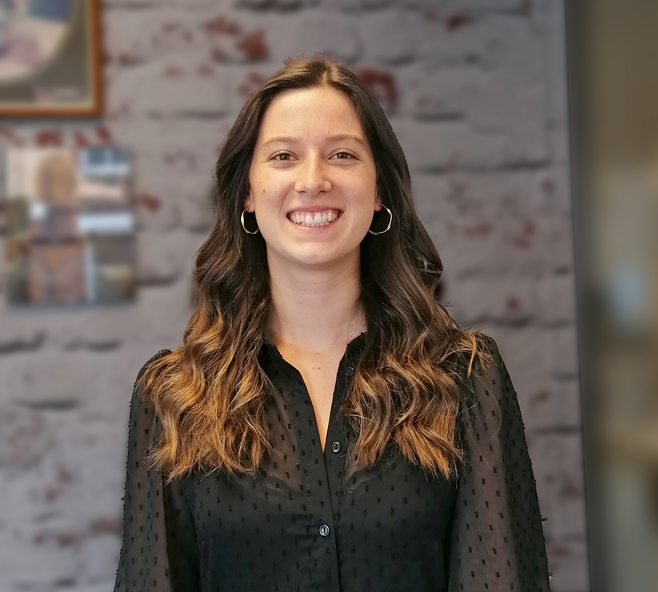 Jade Brar-Haase
Posted on 14 Aug 2023 · 10 mins read
This blog looks at how demand for engineers is skyrocketing as a result of the growth in the number of green projects in the UK
While you won't need us to tell you that green engineering skills are still highly sought after across the UK, it appears that growth is set to increase even more dramatically as a result of a rise in the number of renewable and eco-friendly projects. Here's what it means for engineers operating in these fields.
Information from a new report commissioned by EngineeringUK found that demand for engineers is expected to rise faster than for any other occupations, with vacancies for green roles rising by more than half (55%) in the last five years.
Green engineering skills growth
The report found that there were approximately 6.1 million jobs across all engineering fields in 2021, which represented around 19% of all UK-based jobs. It also revealed that, in the past year, this figure rose to a quarter (25%) of all hiring activity in the UK, highlighting the ongoing and worsening nature of engineering skills shortages, which is seemingly being exacerbated by employers hiring for anticipated future growth.
Engineers naturally play a pivotal role in the development of major projects designed to boost climate change action and reduce reliance on fossil fuel-powered energy. This seems to be the driving force behind the growth with job adverts mentioning a green-related skill increasing by nearly half between 2021 and 2022. This rise is applicable across a wide range of sectors, from civil and electrical to IT and software, highlighting the important role they play in boosting the wider economy.
Major projects
Some of the largest projects currently planned or underway promise to potentially revolutionise the broader UK energy industry. These include the likes of the £3.62 billion Inch Cape Wind Farm in East Lothian, which is set to become Scotland's largest single source of renewable power and will contribute to the UK's offshore wind target. The scheme will ultimately generate enough power to fuel 1.7 million homes and will utilise a supply chain designed to work with the most efficient, progressive and eco-friendly partner organisations as well as locally-based firms designed to stimulate job growth in this area of Scotland.
The Tees Biomass station in Middlesbrough will also create a huge number of roles and is designed to generate sustainable power through excess wood waste from timber mills and workshops in the USA. The project will produce enough power to support 600,000 homes in the North East and will save approximately 1.2 million tonnes of carbon dioxide per year, contributing significantly to the UK renewable target. When finished, the plant will become the world's biggest purpose-built biomass station, with a nameplate capacity of 299 MW - a first for the industry.
Elsewhere, the likes of the Cleve Hill Solar Park in Kent (valued at £450 million) and the Hornsea One offshore wind farm in Yorkshire (£1.2 billion) are set to power 90,000 business and one million homes and have also contributed to the major job growth in the sector.
However, both are dwarfed by the scale of the Dogger Bank Wind Farm, also based in Yorkshire, which at £8.27 billion, is by far the largest proposed green project currently planned in the UK. The scheme is comprised of three different wind farms and when finished will become one of the largest of its type anywhere in the world. Collectively, the farms will supply up to six million homes with wind-generated electricity and power and is expected to remain in operation for approximately 35 years through its utilisation of specialist large turbines that create enormous generating capacity.
This scheme is behind much of the demand for many wind specialists with firms already battling the aforementioned skills shortages as they attempt to source skills to deliver it. The scheme is also committed to supporting the local communities surrounding the project, working with educational institutions to share vital skills and information on sustainability and green energy with the next generation which will hopefully drive sustained interest in young people looking to build a career in green engineering.
Forward planning
Having a long-term strategy to develop green engineering skills is becoming an increasing priority in the UK, as Dr Hilary Leevers, Chief Executive of EngineeringUK has said: "Given the soaring demand for engineers across all sectors, it's essential that the UK has a robust plan and funding in place to train the future workforce, bringing more young people from all backgrounds into engineering and technology, alongside reskilling the current workforce. With the growth in green skills, and the central role engineers and technicians play in transitioning to a green economy and addressing climate change, ensuring that the sector has the skilled workforce needed to thrive is more urgent than ever."
Fortunately for those working in these fields, the rising demand has also been matched by a growth in pay, with the average advertised salary in engineering (£38,600) almost 30% higher than the average salary for all occupations (£30,000).
If you're interested in finding out more about the green engineering roles that we have on offer then contact our expert engineering team
Find out more about some of our latest engineering jobs
Take a look at some of our other blogs
Follow us on LinkedIn
Call us:
Call us to speak to a member of our team. We are always happy to help.
01184 380 180
Find us:
1st Floor, 145 Friar Street, Reading, RG1 1EX
Google Maps