Industry article
What is behind the demand for mechanical engineering skills in the UK?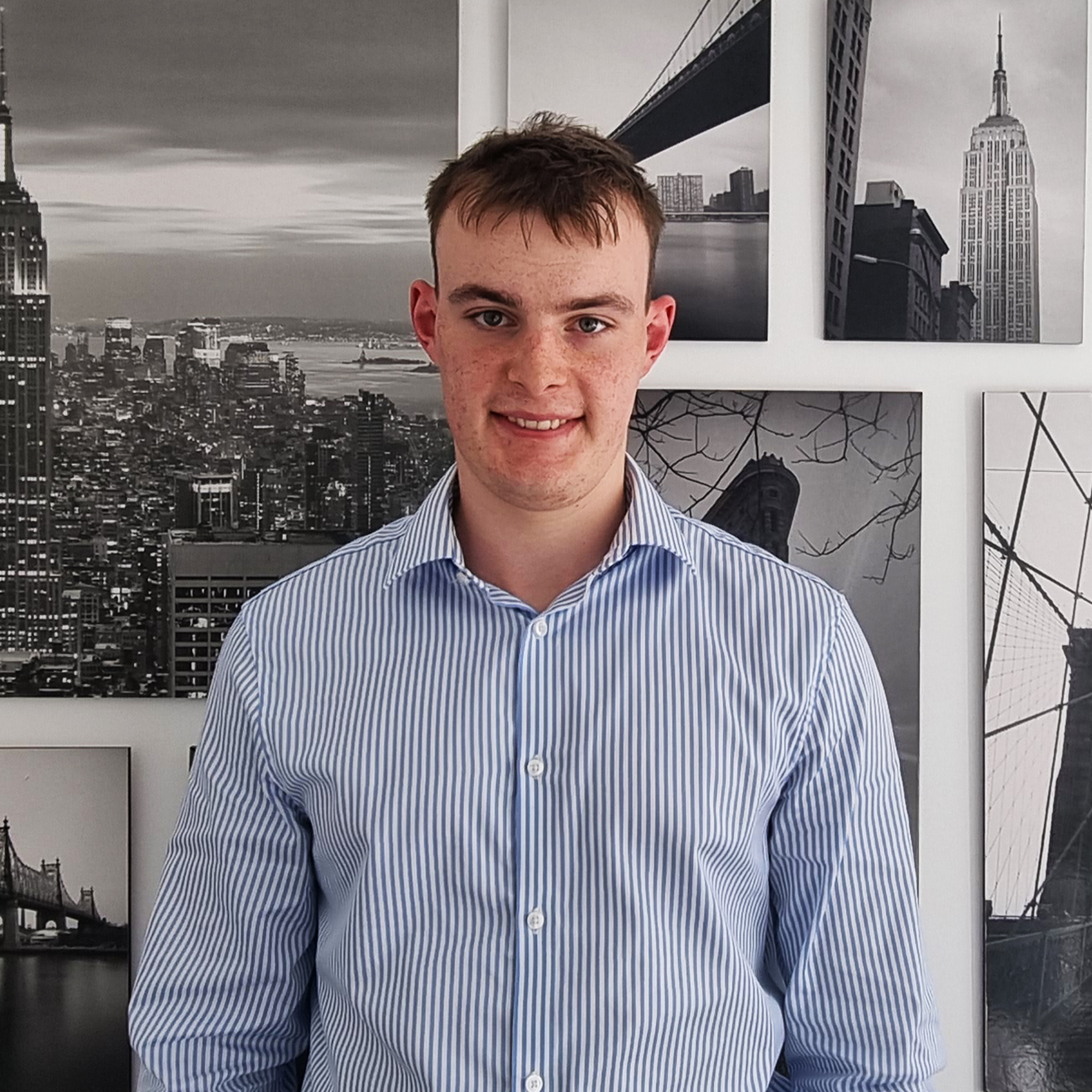 Tom Faint
Posted on 20 Nov 2023 · 6 mins read
This blog looks at the most in-demand mechanical engineering skills in the UK, what factors are driving the need for skills and how market trends could shift focus in the coming months.
The shift from fossil fuels to renewable energy, however much it may have slowed in recent months, has not impacted demand for mechanical engineering skills in the UK. In fact, it would probably be fair to say that specialists in this field have never been more highly sought after. But what factors are behind the soaring demand and what do firms seeking mechanical engineers need to do to secure the top skills in the market?
Despite Brexit, the pandemic, ongoing economic uncertainty and the various other hurdles that the UK has had to overcome recently, engineering remains a key cornerstone of the domestic economy, and generated over 32% of the UK's overall GDP in 2022. Mechanical Engineers, in particular, are required across almost every major area of industry; essentially any device, product, machine or thing that needs force or movement (which is a lot) will likely require the skills of a mechanical engineer at some point in its development. However, sourcing these skills is a challenging task. The engineering sector, more so than most others, suffers from a major shortage of talent, meaning that even slightly heightened demand can create real hiring issues. In fact, according to a study by the Institute of Mechanical Engineering (IMechE), 49% of employers have struggled to find the engineers they need and will do all they can to retain skills in the face of challenges from their competitors.
Megaprojects driving demand for mechanical engineering skills in the UK
In the UK there are a number of major projects which have already drawn the skills of mechanical engineering professionals, despite many being in the early stages of development. One notable scheme is Hinkley Point C, which requires expertise across its entire construction life cycle. The nuclear power plant project was launched in March 2017, however, it has suffered numerous delays, which has stretched the supply of available talent even further. The scheme is expected to be launched in 2028 but that date does not account for any delays and could be pushed back further, with supply chain and resourcing issues a particular concern for the developers. Naturally, nuclear specialists will be drawn to work on the project, but mechanical engineers are also being sought after to operate in roles connected to its development.
In addition, other 'megaprojects' also require the skills of mechanical specialists, not least the Thames Tideway Tunnel. This 25km combined sewerage system has been developed to alleviate pressure from London's existing network which was developed during the Victorian era. When complete, it will capture, store and convey almost all of the raw sewage and rainwater that currently flows into the estuary and will have a long-lasting impact that is designed to have knock-on health benefits for people living in the capital. The scheme is expected to open in 2024 and, like Hinkley Point C, has drawn hundreds of engineers to work on it. It's not just the tunnel itself that requires these skills, but also the machinery and tools that help professionals deliver these projects that also necessitate specialist mechanical engineering understanding. These are just two of the ongoing development projects requiring skills but we could also include the likes of the 'Big City Plan' in Birmingham and the Greenlink Offshore Interconnector in the ever-growing list of major engineering schemes that require hard-to-find skills.
Sector demand increasing
While the aforementioned megaprojects have boosted demand, outside of these schemes there is always an ongoing need for mechanical engineering specialists. The defence industry, for example, is always seeking skills, particularly in light of ongoing conflicts. The UK is home to firms like BAE Systems, Raytheon and MBDA, all of which have scaled up their recruitment plans and are constantly on the hunt for hard-to-source innovation expertise. Other major, global employers like Boeing and Jaguar Land Rover also drive much of the hiring activity in the market along with their associated ecosystems of suppliers and advanced tech clusters, all of which rely on the highly skilled end of the engineering workforce.
Employers across all fields are particularly seeking mechanical engineers with detailed knowledge and an in-depth understanding of programmes like SolidWorks and AutoCAD, but core skills such as communication, composure, critical thinking and problem-solving are still the key requirements for any good mechanical engineer. There's also the new wave of technology emerging that is boosting demand – and competition – for skills even further. In particular, new roles are appearing with the growth of data analytics, electronics, future mobility, cyber security, advanced materials, automation, robotics and, of course, artificial intelligence (AI), all of which need to source mechanical engineering expertise to get them off the ground. This is putting even greater pressure on an already stretched hiring market.
How firms can source the skills they need
With this in mind, what do firms need to do to get ahead of the competition and secure the top mechanical engineering skills on the market?
Despite the fact that there is definitely a supply, rather than a demand, issue when it comes to engineering skills, there are some ways around the talent crisis. Employers should look to promote their employer value propositions and wider brand and working culture in order to attract the leading professionals on the market. They should also promote their available and upcoming roles throughout their engineering networks and look to build talent pipelines that enable them to adapt to ongoing shortages, as the skills crisis won't be solved overnight.
However, the best option to source hard-to-find talent is to partner with a specialist firm. We can identify so-called passive candidates and source the top skills for your projects. We understand the challenges that engineering employers are facing and the drivers in the market and can help your firm to find the professionals you need to drive output forward. If your firm is seeking specialist mechanical engineering skills, then get in touch with our expert team.
Find out more about why we're the experts in engineering recruitment
Take a look at some of our other blogs
Follow us on LinkedIn
Call us:
Call us to speak to a member of our team. We are always happy to help.
01184 380 180
Find us:
1st Floor, 145 Friar Street, Reading, RG1 1EX
Google Maps