Securing quality jobs for quality contractors.
Join our growing network of the industry's best engineers.
40,000

engineers

10+

umbrella providers

50+

active organisations
Frequently asked questions
Typically, you will need to process your hours/expenses on our timesheet portal (mobile app available, see below) and your submitted timesheet will be approved by your line manager.
The client may also request that you submit your hours on their own internal portal. If you're working through an umbrella provider they will likely ask you to submit your approved hours for the week ending period to them via email in order to raise an invoice for payment on your behalf.
We have invested in developing an effective solution for determining the scope of IR35 and whether a role/assignment sits in or outside of this. Our services cover both client and contractor side, providing a one stop wrap around product that includes the necessary IT, banking and insurance infrastructure to manage, maintain and meet the necessary reporting requirements. Click to learn more about our IR35 solutions.
We leave the engagement advice to our trusted umbrella partners. Their teams have the expertise to talk through solutions and your situation, advising on the best route to take. See below for our trusted partners.
We leave the engagement advice to our trusted umbrella partners. Their teams have the expertise to talk through solutions and your situation, advising on the best route to take. See below for our trusted partners.
Payment terms will be agreed with your Murray contact.
If you have problems post start date, we encourage contractors to reach out to their umbrella provider in the first instance, before contacting the Murray finance team, as they will be best placed to support you.
Every site has different requirements and this also varies from client to client, we will always advise what is needed upon application.
We often have roles that aren't publicly advertised, at our client's request. As such, it is always best to submit a copy of your CV to us or call/email a member of our engineering recruitment team.
Simply head over to our job search where you will be able to submit a copy of your CV to our team. You can also reach them via our contact us page.
Cover letters are arguably the most frustrating and arduous part of a job application. Not every hiring manager or recruiter will ask for one, but if they do, it is because they are looking for more information about you and why you want the job than your CV provides on its own. If you have been avoiding writing a cover letter, we can help you. Here are some tips you should follow to help your application stand out
The structure of your cover letter could be the difference between securing an interview or being put straight into the rejection pile. If it's unorganised, not only is this unprofessional, but the employer could make the assumption that you are unorganised yourself. A cover letter shouldn't drag out, make sure you keep it concise, outlining the key information. It should be less than half a page. Your cover letter needs to be formatted along the lines of your CV.
Trusted Umbrella Providers
At Engineering by Murray, we acknowledge the pressure our contractors are under to deliver and the busy schedules they maintain. Managing a compliant engagement on top of this can be a challenge, but to the clients we serve this is of paramount importance.
As such, we work proactively with a range of trusted and FCSA accredited providers support our contractors. Each of our trusted providers will to deliver an excellent service, with security and compliance as a top priority. To get the best information and appropriate solution for your personal situation, please do not hesitate to contact them.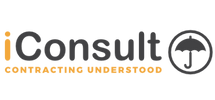 iConsult is a Payroll Company for UK based Contractors, Freelancers & Self Employed.

We work in close conjunction with Murray McIntosh to offer hassle-free payroll for freelancers, temporary workers and contractors. We offer a quick, same-day and pain-free set-up delivered through a blend of technology and human interaction. You're able to enjoy piece of mind with regards to compliance as we're FCSA accredited for both our CIS and Umbrella PAYE service lines.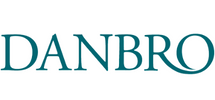 For almost 25 years, Danbro have been working with businesses, contractors, franchises, freelancers and the self-employed. And, while we've grown in stature over the last 20 years, our company values haven't changed at all.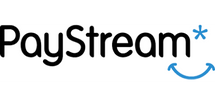 From the moment you sign up you can expect nothing less than outstanding service, sound advice and straight-talking answers to your questions. We offer a range of services including umbrella company and limited company services, ensuring that you use the service that is right for you and your circumstances, not what's right for us.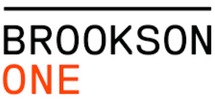 Why Brookson? There are plenty of reasons. We're specialists at dealing with self-employed finances, and have been doing this for over 20 years, so we know you'll be in safe hands. Whilst we use the latest technology to enable us to be the only accountants for self–employed professionals that deliver an updated picture every day, we have some real good old fashioned principles at heart. That's why we are available to talk 6 days a week; We want you to enjoy dealing with Brookson and feel you're receiving a world class service.
Explore compliant engagement solutions
Feedback was provided after each part of the recruitment process which was invaluable.
Adam Cave was extremely helpful and really listened to what I was looking for in my next role. Adam was able to gauge my needs and wants in an initial introductory conversation to see if I was a fit for the roles he was currently recruiting for and was nothing but honest rather than simply putting me through the process for multiple roles. Feedback was provided after each part of the recruitment process which was invaluable. I would highly recommend using Murray McIntosh to any of my friends and colleagues if they are looking for their next role!
Understood my needs in the market

Chris Nelson was really good and helpful understood my needs in the market very responsive to emails and calls, detailed with the EMPLOYER very good communicator. Recommended.
5 stars!

My experience from start to finish was totally professional. Their attention to every little detail of the interview process was a comfort. Highly recommended. Thanks again. 5 stars!
Discover what IR35 means for for organisations and job seekers
Click below to viist our IR35 page which outlines how Engineering by Murray have invested to support both clients and candidates with the legislation.
Discover IR35
Log your hours and expenses on the go, with our timesheet portal app!
Whether you're on site or going about your day-to-day errands, the timesheet app makes it super easy to submit hours worked and expenses incurred. For approvers, simply login in, review and approve timesheets at the click of a button.