Industry article
The soft skills required to succeed as a Firmware Engineer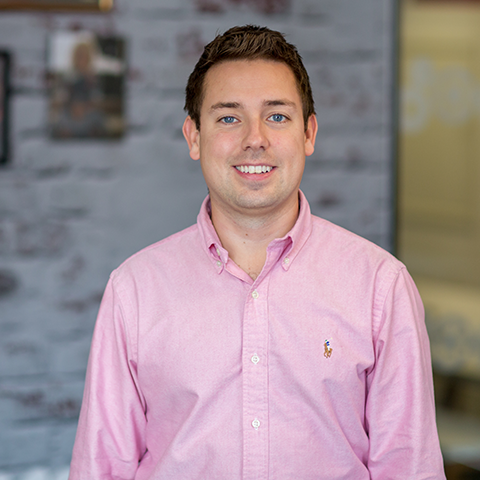 Paul Dennett
Posted on 19 Apr 2023 · 9 mins read
While it's clear that Firmware Engineers require a vast array of technical know-how, softer skills are often overlooked. This blog looks at some of the most important soft skills for engineers to develop in order to boost their career success.
As anyone working within the field will know, Firmware Engineers and other specialists are increasingly being sought after across the technology sector and its interconnected industries. These highly specialised individuals are responsible for developing software that controls hardware devices and, as we explored in a recent feature, requires a unique balance of technical competencies that are becoming increasingly hard for firms to source. This isn't just a result of the expansion of technology and the growing demand for a range of different skill sets and knowledge bases, but also because more companies are seeking these specialists, and educational institutions aren't keeping pace with the rate of growth. While some universities – particularly in California and certain parts of Canada – are adapting quickly, technology firms can never really have too many of these individuals, which has increased levels of competition for their skills.
From the engineer side, it can also be challenging to set yourself apart from the exceptionally talented and intelligent people that carry out these roles. And while we recently focused on the technical competencies required by firmware specialists, developing a wider 'softer' skill set has never been more important. Technology evolves – quickly – however more personal skills are essentially evergreen, and can help professionals boost their careers, get ahead of their competition and also secure managerial and above level positions that may be inaccessible for those whose skills are solely technically based. But what soft skills can help Firmware Engineers stand out from the crowd?
Creativity
This isn't only a skill required by professionals in more artistic professions, good engineers need to solve complex problems and identify new opportunities to be innovative as well as improving existing technology and infrastructure. Showing your ability to think outside of the box can go a long way in highlighting your potential to climb the ladder and lead others.
Communication
Communication is a key trait to have in an almost every profession as it forms the basis of collaboration. Firmware Engineers need to be able to explain the often incredibly complex concepts that they are working on to people operating in other fields in a relatively simple way. And such is the nature of the industry, working with other specialists is commonplace, meaning this is a particularly important skill for any firmware expert.
Patience
Anyone with children will know that patience is an (often overlooked) quality to have, but it's particularly important within firmware and software engineering where getting frustrated puts unnecessary pressure on all parties involved in process. As you'll know all too well, things will go wrong, something that you thought worked perfectly will inexplicably stop working and even if you are convinced that you know the appropriate solution, everyone needs to be able to see their colleagues' point of view. Bugs will be a feature and coding, particularly from scratch, will naturally be a process of trial and error, meaning that being able to be patient is particularly important within firmware development and engineering.
Open-mindedness
Such is the rapid rate of technological development, having the ability to take on board new competencies and possessing an openness to new concepts and ideas is critical. Being flexible and willing to analyse options that you didn't even consider – as well as being humble enough to appreciate that you don't know everything – can take you a long way.
Adaptability
Similarly, being adaptable is key in a rapidly evolving world and industry. This means you can roll with the punches and adapt to the new technologies on offer and is particularly highly valued by employers who may want you to take on unfamiliar roles and responsibilities in order to gauge your ability to carry out other higher-level positions in the future.
Team focused
Engineers need to be able to work as part of a team, but being team focused is more much than that. The best engineers will be able to vocalise their thoughts and collaborate with others in an approachable and friendly way. It means being invested in your team's achievements, and celebrating the successes of those that you work with. Being an engaged and active participant not only means the delivery of better products, but can also improve working environments and lead to wider improvements in moral and trust between individual team members.
Problem solving
You'd be hard pressed to find many engineers without problem solving capabilities, but that doesn't mean it's not important to continue building this area of your skill set throughout your career. Even once the problem is solved, the art of being able to look back and reflect and analyse the results of your solution and how it could be improved and adjusted in the future is a critical skill.
Along with an exceptionally high-level knowledge of development languages like Python, C, C++, SPI and the ability to work with debugging, embedded systems and many others, it's never been more important for Firmware Engineers to also ensure their softer skill sets are also fully fleshed out. If you'd like to speak to us about expanding your firmware prospects and climbing further up the career ladder, then get in touch.
Call us:
Call us to speak to a member of our team. We are always happy to help.
+1 (646) 786-5060
Find us:
1st Floor, 145 Friar Street, Reading, RG1 1EX
Google Maps