Industry article
AI in D&I – What employers need to know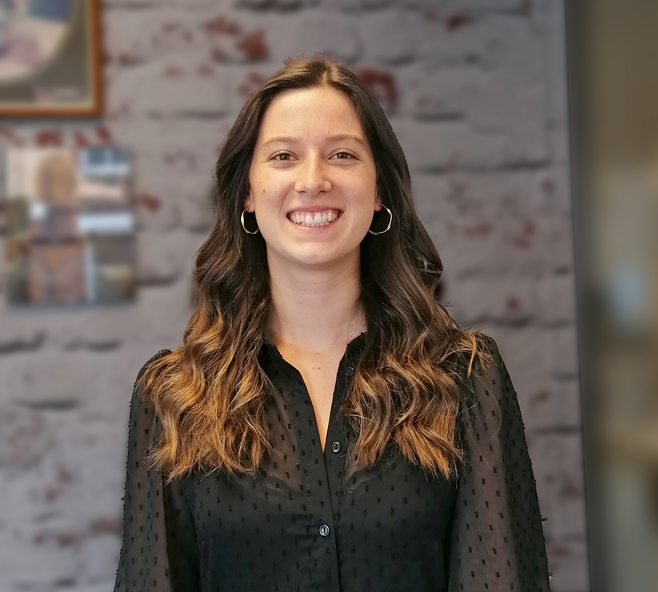 Jade Brar-Haase
Posted on 20 Nov 2023 · 8 mins read
This blog looks at the growth of artificial intelligence and how the technology can benefit employers that are looking to boost their diversity, equality and inclusion efforts
AI has the potential to change the world as we know it. Whether that's for better or worse is yet to be decided, but the fact is technology has already begun to revolutionise the world around us, and the pace of change is only going to accelerate. However, rather than fretting over fears of job-stealing robots and, if Elon Musk is to be believed, the end of humanity as we know it, we've decided to focus on one area that artificial intelligence can certainly be beneficial; Diversity and Inclusion (D&I). But what do employers need to know and what impact will AI in D&I have on employers' efforts to boost diversity amongst their workforces?
AI in D&I
The main benefit that artificial intelligence has to offer to employers when it comes to D&I is its ability to remove unconscious biases. This can apply to both external recruitment and internal promotions. These tools can help hiring teams to source people from a wider range of backgrounds, by essentially removing human biases from the process. Algorithmic-led models focus on skills, qualifications and experience over factors that may be influenced, often unknowingly, like age and appearance. This makes the system more objective as well as freeing up a HR teams' time for interviewing and more personal interactions.
Artificial intelligence can also aid firms in their efforts to retain their staff by developing greater levels of inclusivity amongst their existing workforce. Chat GPT is just one of an ever-growing range of AI-powered models that can improve workplace communication. By providing real-time feedback on tone, style, and inclusivity, these models can help employees become more inclusive communicators and therefore foster a more welcoming workplace culture.
When sourcing talent, language-based systems like Chat GPT can also be utilised to audit job specifications and descriptions to remove potential issues like gender-specific language, thereby making them more accessible to wider talent pools. This concept can be applied to the interview process to ensure that all candidates are assessed fairly and on the same criteria.
If given the task of analysing organisational data, artificial intelligence can also help to create more meritocratic working environments and help to identify patterns of bias. It can pinpoint disparities in areas such as pay, promotion rates and employee satisfaction scores that could only be gained through hours of human time and input by talented data analysts, as well as spotting areas where D&I interventions are needed. This in turn enables employers to make better, data-driven decisions that can address any remaining issues.
Concerns over AI
However, it would be remiss not to highlight the potential risks of adopting AI, particularly at this early stage. While issues will be ironed out over time and through the greater use and adoption of these models, as it currently stands, there are still flaws in many systems.
While the removal of all biases is the ideal; as with any technology, artificial intelligence is only as good (to begin with, at least) as the people that develop it, and if the system is learning from an inherently flawed data stack, then it too will have defects which will only perpetuate existing workplace inequalities.
Employers adopting AI also need to ensure that they get the balance between technology and human involvement correct. People are still needed to make 'responsible' decisions that technology simply can't. Handing over everything to AI without the human intervention removes the personal touch that helps to develop company cultures that people really relate to.
The future of AI in D&I
Ultimately AI can have the same transformative effect on the world of diversity and inclusion as it promises to have on other areas of society, however, it doesn't come without its inherent risks. In order to effectively adopt and embed artificial intelligence into hiring processes, firms should try to collaborate with the architects of the technology to ensure that inclusivity and diversity is built into the development process. Clear objectives also need to be set and, once in place, continuous monitoring of AI performance is necessary to identify and correct any potential biases. Employers also need to be transparent and share information with their staff and candidates about the systems being used, which is key to building trust and demonstrating a genuine commitment to D&I.
Find out more about some of our latest policy jobs
Take a look at some of our other blogs
Follow us on LinkedIn
Call us:
Call us to speak to a member of our team. We are always happy to help.
+1 (646) 786-5060
Find us:
1st Floor, 145 Friar Street, Reading, RG1 1EX
Google Maps